The hospital is providing more than 150 patients "Free Food" 365 days thrice daily. Become a Contributor today and help to feed the most poor Patients. Your gift of Rs. 5000/- a day meal can be a most memorable day to poor In-patients in the hospital. The hospital feeds patients on the day that the donors choose to provide. You can see the thankfulness in the eyes of patients when you provide meals by your hand on your auspicious day like birthday, wedding day, anniversary day, any preferable day or any special occasion, think of the less advantaged. You can sponsor a day's meals for 150 poor patients and receive blessings on your special occasions. The hospital Free Food Scheme provides you the opportunity to feed more than hundred and fifty people a day with your love and caring.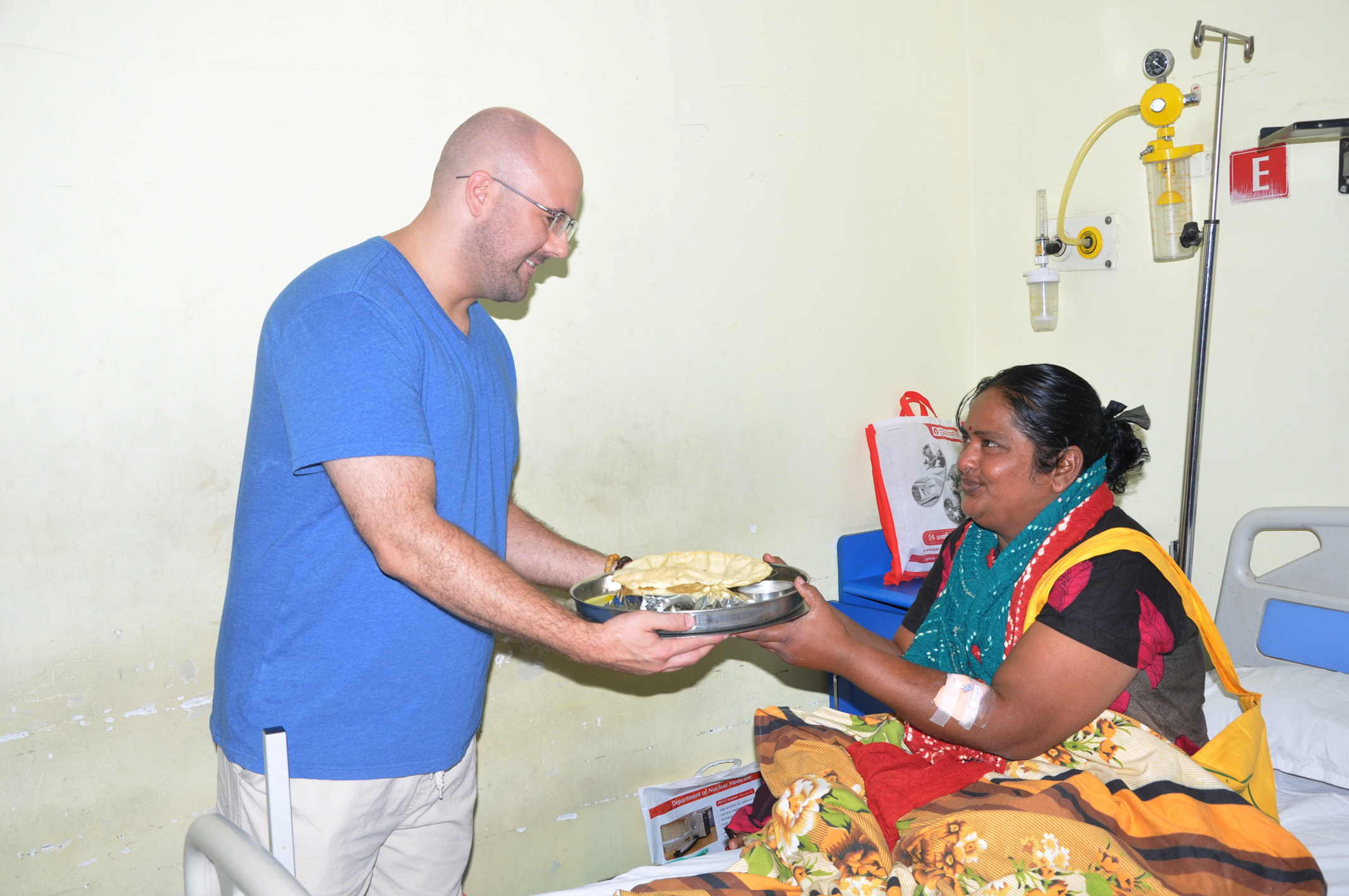 "If you can't feed a hundred people, then feed just one."-
Mother Teresa...
Sponsoring 'one day meals scheme' - INR 5,000/-
Sponsoring 'one day meals for 3 consequent years'- INR 10,000/-
Sponsoring 'one day meals for every year' - INR 20,000/- (Life Time)
Click on the link below for your generous contribution:
Printable Donation Form and send by mail
Send your Cheques or Demand Drafts, payable to "S.R.Trust", payable at Madurai. All donations made to us are tax exempted u/s 80 G of the Income Tax Act of 1961.Please click here to download 80G Exemption certificate.
Please click here to download the CSR registration number